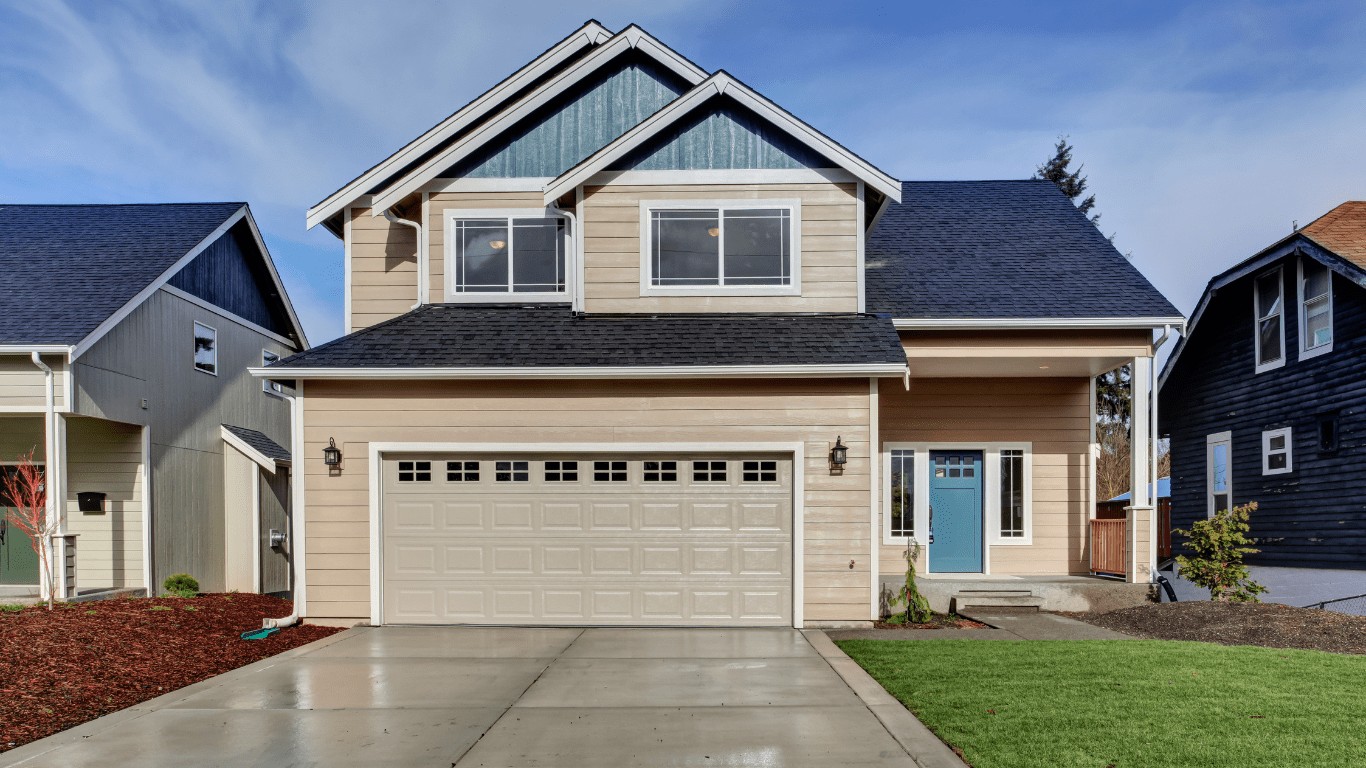 At CA Overhead Doors, we take pride in being the premier provider of garage door services in Hollister, CA and the surrounding areas.
With our commitment to quality craftsmanship, exceptional customer service, and a wide range of products and solutions, we have become the go-to choice for all your garage door needs. Whether you are looking for garage door replacement, care and maintenance tips, or top-quality materials, we have got you covered.
When it comes to garage door replacement in Hollister, CA, no one does it better than CA Overhead Doors. We understand that your garage door plays a crucial role in the aesthetics, security, and functionality of your property.
That's why we offer a comprehensive range of garage door replacement services to suit your specific needs and preferences.
Our team of highly skilled technicians is trained to handle all types of garage door replacements with precision and efficiency.
Whether your existing door is damaged, outdated, or simply doesn't match your home's style anymore, we can help you find the perfect replacement. We offer a wide selection of garage door styles, designs, and materials to ensure that you find the ideal fit for your home.
Here's a List of the Garage Door Replacement Types We Offer
When it comes to choosing the right garage door replacement types, we understand that one size doesn't fit all. That's why CA Overhead Doors offers a variety of garage door types to suit your specific requirements. We specialize in the following types of garage doors: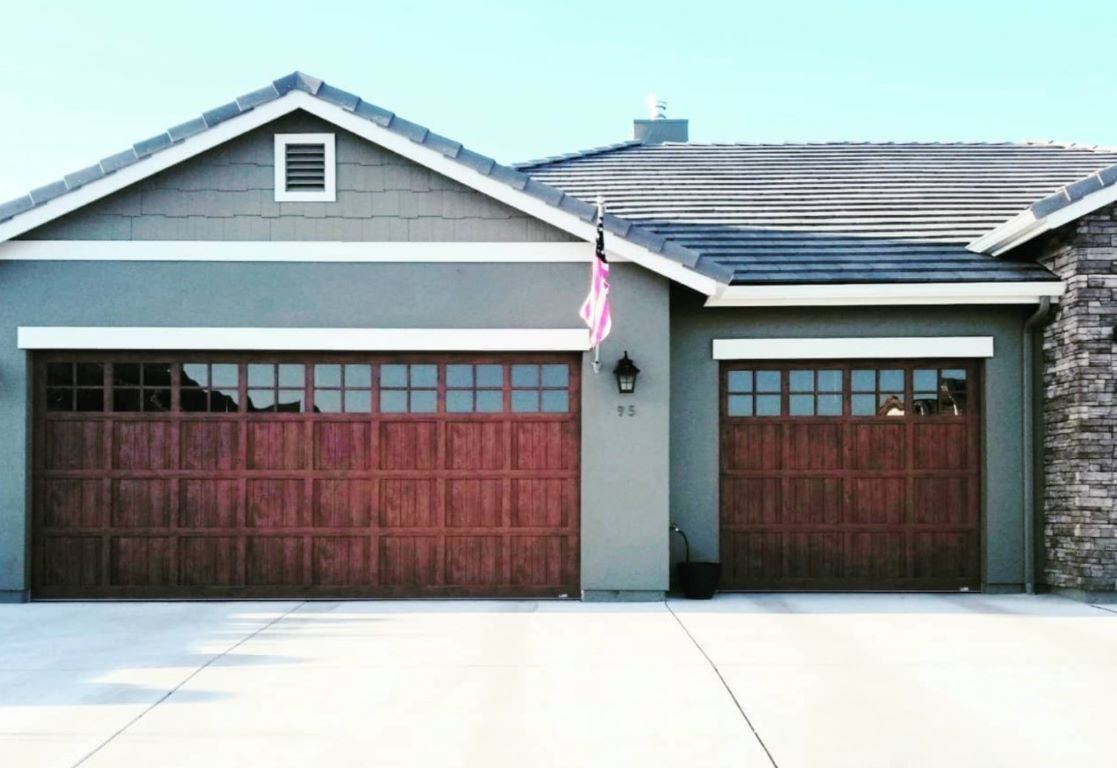 Residential Garage Doors
Our residential garage doors are designed to enhance the curb appeal of your home while providing security and convenience. We offer a wide range of styles and materials, including steel, wood, aluminum, and fiberglass, to match your home's architectural style.
---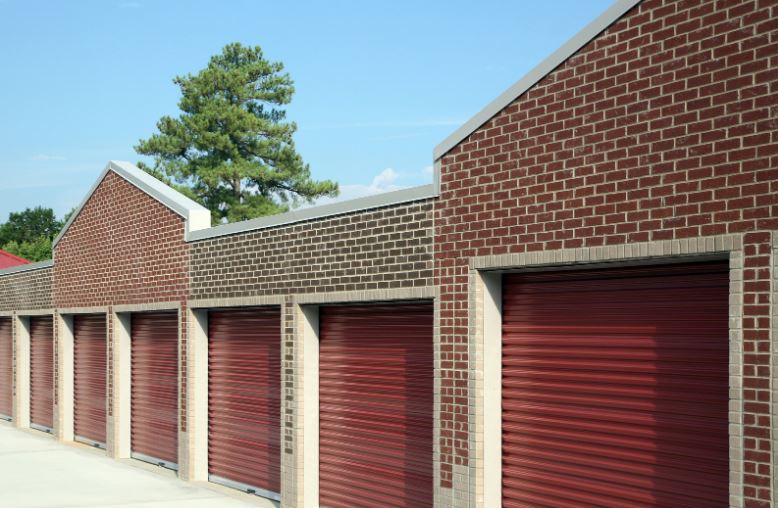 Commercial Garage Doors
For businesses in need of reliable and durable garage doors, our commercial garage doors are the perfect choice. We offer a range of options, including rolling steel doors, sectional doors, and high-speed doors, to meet the unique needs of your commercial property.
---
Our Most Popular Garage Door Replacement Materials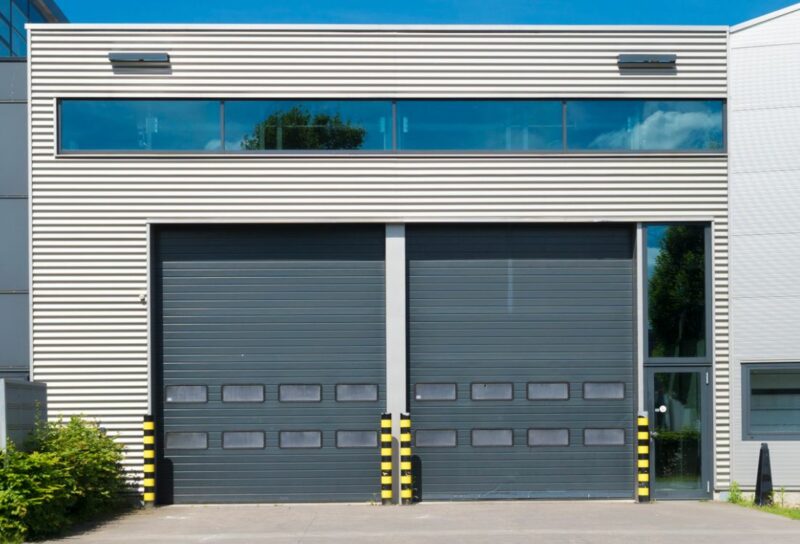 Steel Garage Doors
These doors are known for their strength, durability, and low maintenance. We offer a variety of steel garage doors in different styles and finishes to suit your preferences and budget making this one of the best garage door replacement Materials.
---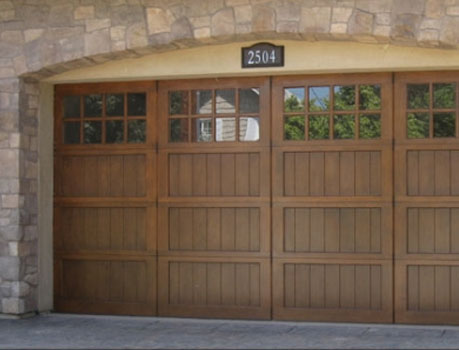 "
Wood Garage Doors
If you're looking to add warmth and elegance to your home, these are an excellent option. Our wood garage doors are crafted with precision and attention to detail, offering timeless beauty and exceptional performance.
---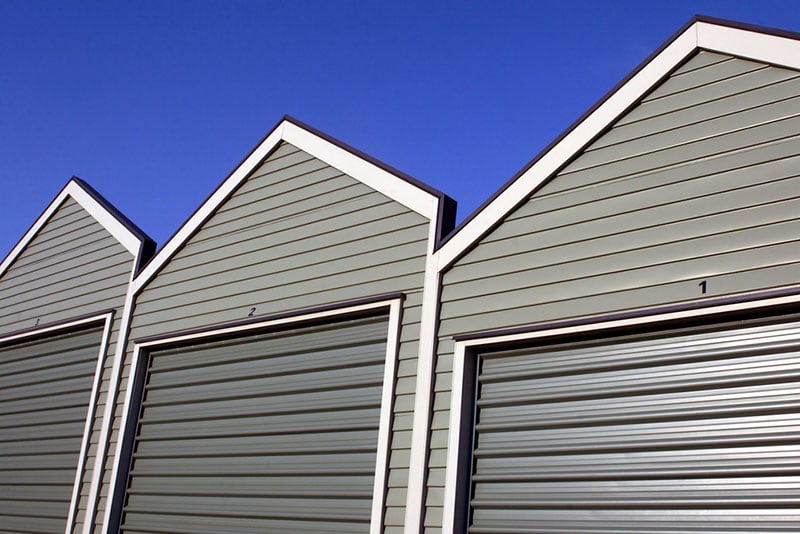 "
Aluminum Garage Doors
Aluminum garage doors are lightweight, corrosion-resistant, and highly customizable. They are a popular choice for modern and contemporary homes, offering a sleek and minimalist aesthetic.
---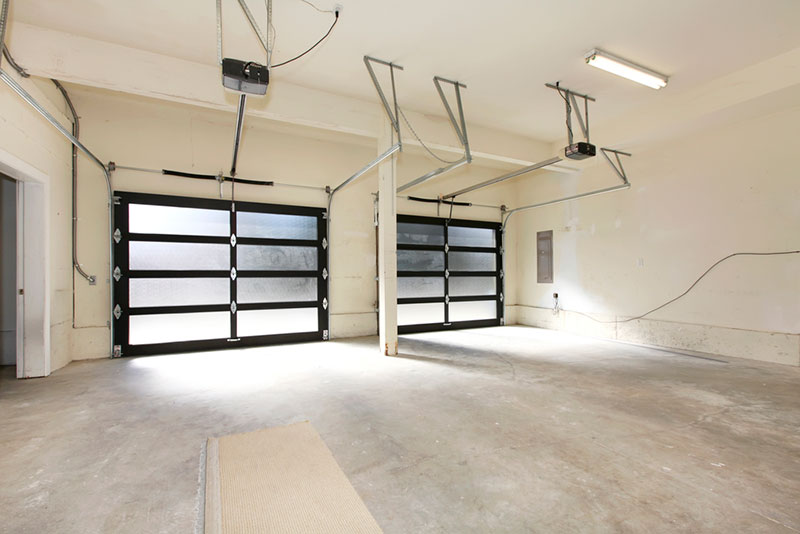 "
Fiberglass Garage Doors
Fiberglass garage doors combine the beauty of wood with the durability of steel. They are resistant to dents, cracks, and rust, making them an excellent choice for coastal areas or regions with extreme weather conditions.
---
Our Top Garage Door Care and Maintenance Tips
At CA Overhead Doors, we believe that proper care and maintenance are essential to prolonging the life of your garage door and ensuring its optimal performance. Here are some garage door care and maintenance tips to keep your garage door in top shape: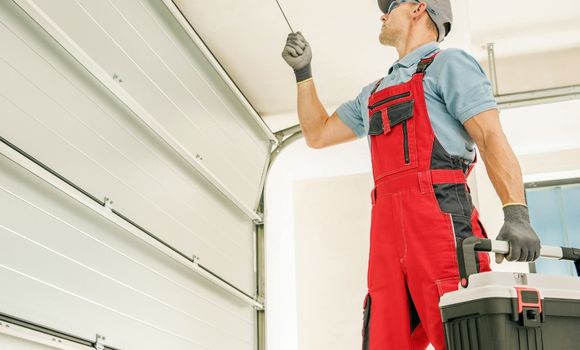 "
Regular Inspection
Inspect your garage door regularly for any signs of wear and tear, such as broken springs, frayed cables, or misaligned tracks. Addressing these issues promptly can prevent further damage and costly repairs.
---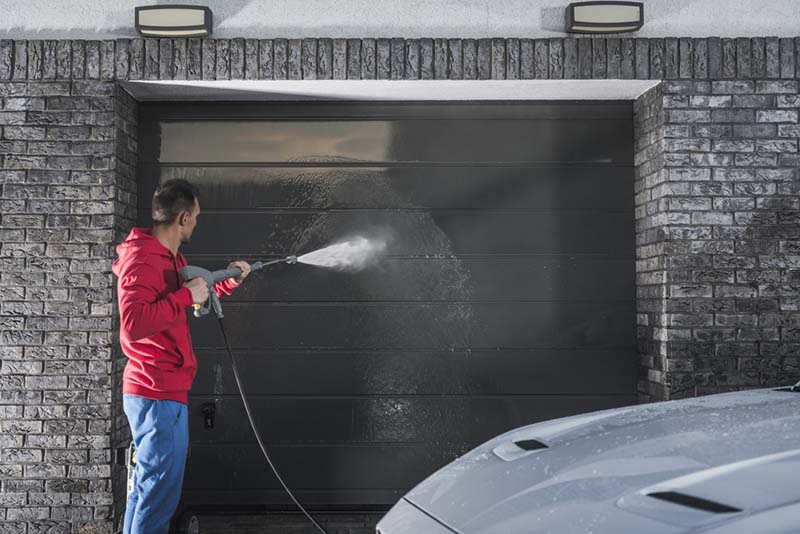 "
Lubrication
Apply a silicone-based lubricant to the moving parts of your garage door, such as hinges, rollers, and springs, to reduce friction and ensure smooth operation.
Cleaning
Regularly clean your garage door using mild soap and water to remove dirt, debris, and grime.
---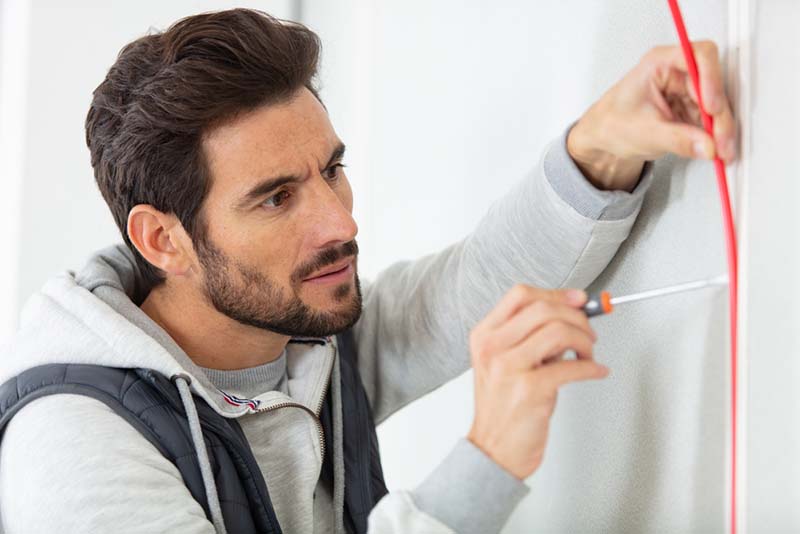 "
Weather Stripping
Check and replace the weather stripping around your garage door to prevent drafts, water leakage, and energy loss. Proper weather sealing helps maintain a comfortable temperature inside your garage and reduces energy costs.
---
Looking for a Quality Garage Door Replacement Near You? We've Got You Covered
If you are searching for "garage door replacement near you" in Hollister, CA, look no further than CA Overhead Doors. As a local and trusted company, we are conveniently located and ready to serve you with prompt and reliable garage door replacement services.
Our team is dedicated to delivering superior customer satisfaction and ensuring that your garage door replacement project is hassle-free from start to finish.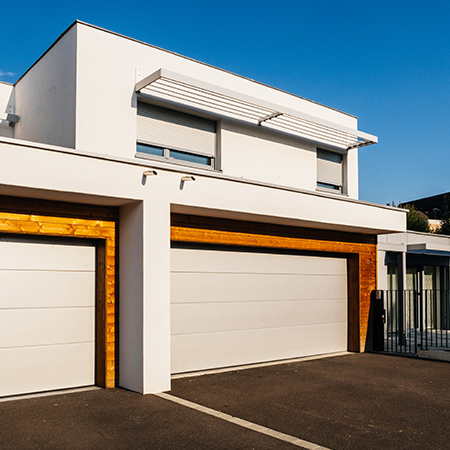 Experience the CA Overhead Doors Difference
When you choose CA Overhead Doors for your garage door replacement and maintenance needs, you can expect unmatched expertise, exceptional customer service, and top-quality products.
Our team of experienced professionals is committed to delivering excellence in every aspect of our service, from initial consultation to final installation.
We take pride in our attention to detail and the meticulous craftsmanship we bring to every project. Our goal is to exceed your expectations and ensure that you have a garage door that
Whether you need a garage door replacement, care and maintenance tips, or assistance in choosing the right materials, CA Overhead Doors is here to help. Contact us today to schedule a consultation with our experts.
Experience the difference of working with the leading provider of garage door services in Hollister, CA. We look forward to serving you and providing solutions tailored to your unique needs.
Contact them today to schedule an appointment and experience the reliable and professional service that we provide.