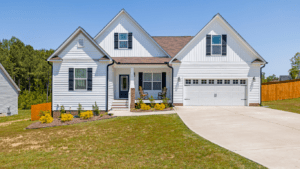 GET A FREE ESTIMATE
HOURS
Monday               8:00am – 5:00pm
Tuesday               8:00am – 5:00pm
Wednesday       8:00am – 5:00pm
Friday                   8:00am – 5:00pm
Saturday             By Appointment
Sunday                 Closed

Looking for the best garage door in Seaside,CA?
California Overhead Door is here to help. We offer fast, reliable service to get your garage door up and running again in no time. We also provide a wide range of services so you can find the perfect solution for your needs.
We understand that only some people are DIY experts, so we offer comprehensive services to take care of everything for you. From installation to repair, we've got you covered. Plus, our team is experienced and qualified so you know the job will be done right – the first time.
Contact us today for a free consultation!
California Overhead Door
Seaside, CA
Ph: (831) 636-2904
---
Trusted Garage Door Installation Seaside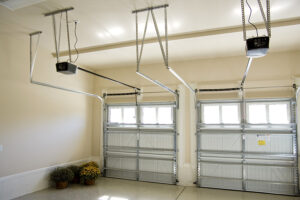 California Overhead Door offers professional garage door installation solutions in Seaside, CA. With years of experience and state-of-the-art technology, our team is dedicated to making your garage door installation process seamless. Our experienced professionals use only the highest quality materials for each job, ensuring that your new garage door not only looks great but is also reliable and secure. We guarantee that you won't have to worry about any issues arising from a faulty installation job because our technicians take great pride in their work every step of the way. This means that you can have peace of mind knowing that when you choose California Overhead Door, you're getting an efficient installation service backed by a team of true experts. 
Plus, all our overhead doors are designed with the latest trends in mind. Whether you need something traditional or more modernized, we have the perfect garage door for you! So if it's time to upgrade your residential or commercial garage space, look no further than California Overhead Door for a comprehensive experience sure to exceed all expectations. Contact us today for more information on how we can get you set up with the garage door solution best fit your needs!
---
Reliable Garage Door Openers Seaside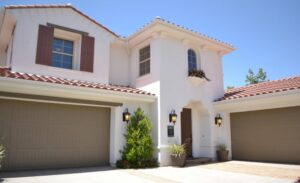 California Overhead Door provides Seaside, CA with the best overhead garage door openers. Our highly reliable and durable products are designed to stand up to the wear and tear of daily life, providing you with years of convenience and reliable service. With California Overhead Door's product line, you can enjoy peace of mind while preventing unnecessary break-ins, as our products are designed to be completely secure from outside threats. Whether you need to replace a single broken opener or an entire system, we have the perfect solution for your needs. We specialize in automation solutions for residential and commercial customers, offering solutions for all budgets. Plus, with attentive customer support, you can always find an answer if issues arise or questions come about. In short: California Overhead Doors is the dependable choice for overhead garage door opener systems in Seaside, CA.
---
Looking for Garage Door Replacement?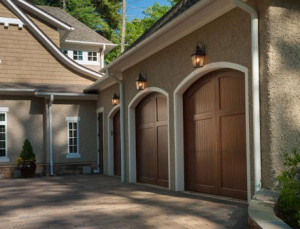 Are you looking for a reliable garage door replacement? Look no further than California Overhead Door. Trusted by countless local businesses and homeowners in Seaside and the surrounding areas, California Overhead Door offers superior garage door services at an unbeatable price. Our experienced team will provide a professional-grade installation and offer any necessary advice to ensure your project is perfect the first time. With our full range of options, including custom colors, styles and sizes, you can be sure that we'll help you find exactly what fits your needs. Plus, our warranty guarantees that you'll always get premium quality materials from us as long as you own your door. Let us show you how quick and easy it is to upgrade your home with beautiful and reliable new doors from California Overhead Door!
---
Best Garage Door Repair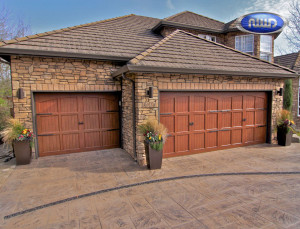 For quality garage door repair services, trust the experts at California Overhead Door. Located in Seaside, California, our dedicated crews will take care of all your repair needs with skill and precision. We understand that having a broken garage door can be stressful, so we strive to provide timely, professional services to ensure your problem is taken care of quickly and efficiently. 
At California Overhead Door we specialize in handling any type of garage door repair. Whether you need to replace a panel or are looking for repairs due to accidents or weather damage, we have the tools and expertise needed to get the job done right. We understand the importance of proper installation and maintenance and won't take any shortcuts when it comes to making sure all of your parts are working correctly and safely. We use only high-quality parts and materials that are designed for long-term performance. 
When you choose California Overhead Door for your garage door repair needs, you can be sure that you're working with experienced professionals who won't rest until the job is completed correctly. Our commitment to customer satisfaction sets us apart from other garage door repair companies in the area and ensures that you always receive top-notch services at an affordable price. Contact us today for more information about our services or to schedule a consultation!