California Overhead Door in Salinas, CA
Salinas homes and business owners have trusted California Overhead Door for new garage doors and repairs since 1996.
California Overhead Door
Salinas, CA
(831) 758-0273
---
Garage Doors Salinas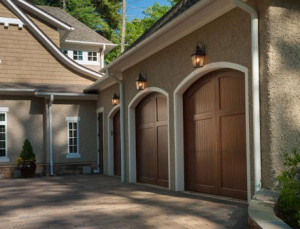 Your garage door is a vital part of your home or business that tends to get overlooked. We use our garage doors multiple times each day and rely on them for their added level of convenience and safety. They also play a big part in your property's curb appeal.
Here at California Overhead Door we have the best garage doors in Salinas. We offer a wide selection of modern and contemporary garage doors that we guarantee will enhance the curb appeal of your home or business, and improve its value when you're ready to move.
Not only does California Overhead Door offer the highest-quality garage doors, our trusted technicians are trained to provide the best garage door installation and garage door repair in Salinas, CA.
We dedicate ourselves to provide you with excellent service, from initial consultation to installation. Our expert technicians work hard to make sure your new garage door is installed or repaired quickly and correctly.
---
The Best Overhead Doors in Salinas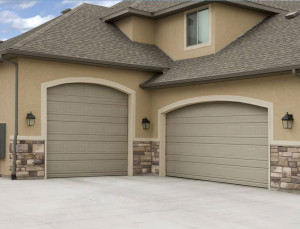 Whether you need a full new installation, a repair, or maintenance, you can trust California Overhead Door in Salinas to meet all of your garage door needs.
At California Overhead Door, our team has the knowledge and experience to take on any project for your garage door needs. Building a custom home? Making decisions for your custom build is no easy task. You want your garage door to complement your home's style and give it the convenience and added safety that you need.
Running a business? Your overhead door is the key to a smooth process. Notice your garage door struggling? Call California Overhead Door for the best garage door repair in Salinas, CA.
---
Installation To Meet Any Need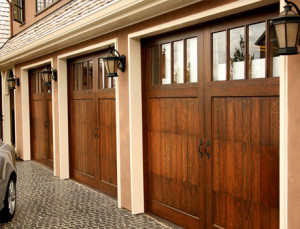 Homeowners and commercial business owners choose to install a new garage door for a variety of different reasons. A new garage door can streamline business operations, saving money over time. A homeowner may recognize that a new garage door is an investment that can vastly improve curb appeal. No matter the project, California Overhead Door is here for all of your overhead door needs in Salinas. We'll help you find the perfect new garage door for your home or business.
We work with only the best names in the garage door industry, and our experience and expertise with a wide variety of products will give you more choice when it comes to functionality and looks, helping you make a decision you'll be happy with for years to come.
---
Maintenance, Repair & Replacement
Even the best garage doors in Salinas have trouble at some point, especially if they're consistently used. If you experience a problem with your overhead door in Salinas or need to schedule your regular maintenance, our technicians will get your door working like new.
Our team is trained to examine your garage door system to pinpoint the exact malfunction. We'll assess whether a simple repair, a replacement part, or a new garage door opener is necessary.
After the initial inspection, we'll give you all of your options so that you can make the best decision before we begin any work.
---
Choose California Overhead Doors in Salinas
When you're looking for a garage door installation in Salinas that you can trust, choose California Overhead Door. Our dedication to our clients is unmatched. We guarantee that you'll be completely satisfied with the work we do for you. Contact us today to learn more about our services and schedule a free estimate.